Arch. Giulio Iacchetti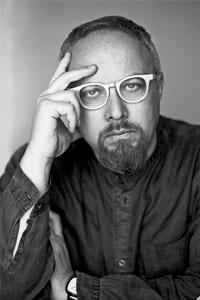 Giulio lacchetti was born in Castelleone in 1966.
He studied in the Architecture Department of the Polytechnic University of Milan and completed a biennial course organized by the Lombardy regional government for specialization in Industrial Design.
In 1992 he started his career as a designer and since 1994 has been a member of ADI, the Italian Association for Industrial Designers. His theoretical training, together with a strong practical and manual sense, is the basis for his refreshing approach to varied projects and themes.
In 1992 he developed the "Ibis" series of handles for the Italian Firm FRASCIO; he also began collaboration with the Firm DOMUS BRASS, resulting in the "Fortuna" line of bath accessories. In 1993 his "FROG" herb cutter project for the "Ritual of the Table" competition received jury recognition. Working with FRASCIO again in 1994, he developed the "OPERA 1" and "OPERA 2" series of handles.
He began his collaboration with MEPRA S.p.A. in 1995.