Arch. Maurizio Duranti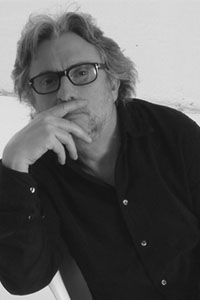 Born in Florence in 1949, Maurizio Duranti has lived in Milan since 1987, after he had been living for many years in Genoa, where he graduated in 1976.
He studied architectural planning, interior design and industrial design. During his career he has been a teaching assistant at the Architectural Department of the University of Genoa and teacher at the European Institute for Design. He has been involved in the preparation of numerous exhibitions for various firms such as COCA COLA, VILLEROY & BOCH, ESCHENBACH, MIRA LANZA, and POMELLATO, etc. Moreover he has designed numerous commercial spaces, especially in the housewares and gift ware sectors, some of which have been published several times in Italian and international magazines for their particularly innovative characteristics. He has been invited to display his work in numerous exhibits, in particularly "Avventure progettuali" -1991 "La Casa Mediterranea" - 1991. He has printed the mono graphic "Avventure progettuali" for Agepe in 1991 and "Disegni ~ Design" for Archivolto in 1993. He currently works with various companies for which he has designed objects, furniture, lamps, tableware, etc. utilizing wood, metal, porcelain, glass, marble etc. An "understated" designer, he does not like excess and his design tend to mediate tradition with contemporary values and indications .