Arch. Sergio Carpani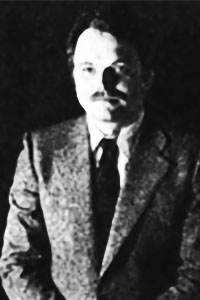 Born in 1945, Sergio Carpani lives and works in Milan.
In 1970 he started to practise as graphic and industrial designer, cooperating with several national and foreign firms, both as product planner and companies image coordination.
In 1972 he received the MACEF price for the project of the timer.
In 1973 he received the 3° price during the competition for the manifest of the TRIENNIAL of MILAN.
In 1974 the Modern Art Museum of New York required his lead holder "LINEA".
In 1978 his lamp "ZAGAR" is pointed out during the "Compasso d'oro" Art Award.
In 1982 he received the 2° price during the competition for the logo of the MILAN NORTHERN RAILWAYS.
In 1984 he participated to the exhibition "European Design".
In 1987 he won the competition of the Hospital St.Antoine - Paris for a new pavilion (in association with the Doat-Fabre-Vassord Studio).