Recipes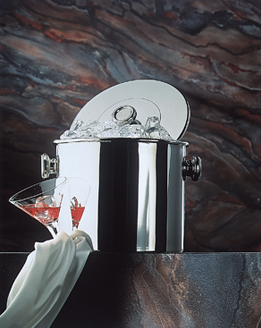 Daiquiri (for 4 person)
INGREDIENTS
3/4 White rum (120 gr.)
1/4 Lemon juice (40 gr.)
5 or 6 Drops of sugar syrup
PREPARATION
It's prepared in the shaker by filling it with some ice, the white rum, the lemon juice (well strained) and the sugar syrup. Shake for a few seconds and serve in cold glasses. DAIQUIRI is an excellent thirst-quenching cocktail and can also be drunk as an aperitif. Whilst it's very popular in South America in Italy it's oftern diluted with iced water to increase its thirst quenching characteristic.
Click here and fill in the form to surprise your friends with cocktails of international jet set!